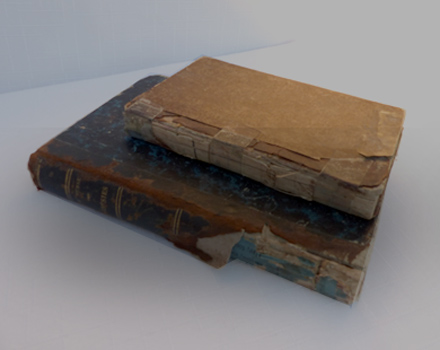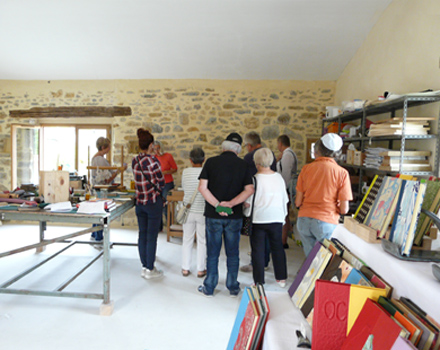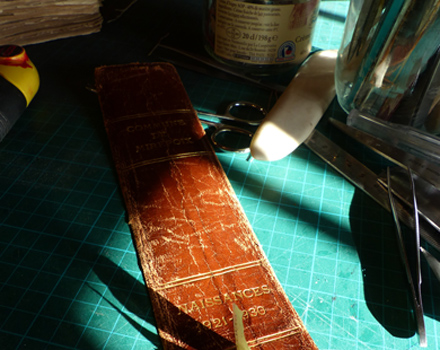 Au bout du fil : BOOKBINDING AND CREATIVE STATIONERY
What is bookbinding ?
The binding provides protection for the book to avoid its pages coming out or its cover boards tearing... It is about making a suitable new cover for it (solid, pretty, practical...) or to make a case or holder for it... which it will slip into. This is the same for loose sheets of paper that you print yourself or for e-books.
The other facet of the field of bookbinding is that of restoration. If the book is already damaged (tears, crumpled papers, warping, mould stains, holes caused by insects...), it is important to stop this damage getting worse (clean, revive), limit its impact (fill the gaps, repair the tears...) and consolidate the work (new cover).
For stationery, I practice the traditional techniques of binding (Bradel technique) or contemporary techniques (Simplified binding) or more exotic techniques such as Japanese binding, Coptic binding... The result is a set of objects, such as notebooks, photo albums, directories, diaries that you will find in the online store.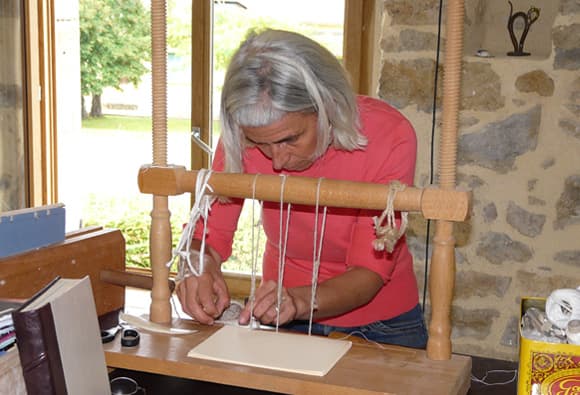 A WORD FROM THE CREATOR
Several hundred books are released in bookstores when the French literary season begins. The text is important, but the book, as an object, seems insignificant. Quite often it falls apart from itself, easily. It is left indiscriminately in the street libraries that have been popping up everywhere over the last few years... All the same, the book had been a precious object. And some of our books still are: those very old books which are unique, those out of print books, or from small print runs, that become rare. Those books which, for sentimental reasons, become more than just a simple manufactured object, they become ours. The book carries the story that is told throughout its pages but also the story of the person who owns it, who picked it up and who uses it. The binding makes it possible to extend the life of these entwined stories.
The intervention of the bookbinder contributes to the manufacture of solid, durable, special and local objects. By choosing to use her services, you contribute to the local economy.
Do not hesitate to contact me for further information...06 41 37 17 49.